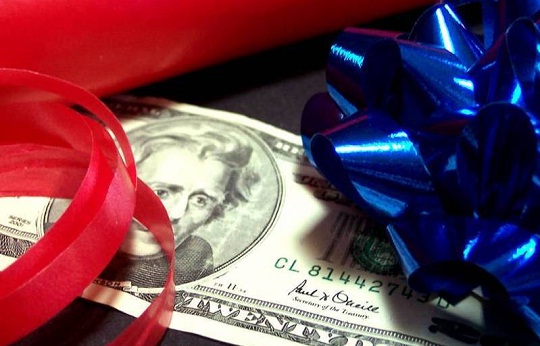 In these recessionary times, gift giving gets a little bit more practical. You need to think about what the person you're giving the gift to really needs. And often that comes down to the ability to spend the cash themselves.
But while a monetary note in a card (anyone old enough to remember postal orders?) is always good to get, it isn't exactly fun is it? And for the person doing the giving it feels like a bit of a cop out. There are times though when good old cash is really the way to go, especially if you want to give a family member something like a back to school present. I remember from my own days starting at college and then university, money was always hugely appreciated.
So, what are the alternatives? Actually, after digging about, there's quite a few, and some good options for kids too. I was quite surprised so thought I'd share everything I'd find with you all. And please, if you've got some tips of your own, let me know in the comments at the end of the feature. I'm always grateful to get some new ideas!
Before anyone mentions it, yes I know the image above contains American money, not British notes. But I thought it was such a cute picture, I had to use it.
To find out more, read on.
It's a wrap
There are times you just want to give plain old cash. A £5, £10, £20 or £50 note. What can you do other than just pop it in a card? You could wrap it up nicely. From personal experience (not what I did, but watching the recipient) I wouldn't recommend just wrapping the note up and tying a ribbon on it. Too easy to rip the note apart as you're ripping off the paper!
Use a cheap wallet or purse instead. Or a small plastic credit card holder. You can often get these for free, or you could pop into your local train station and get one of the plastic travel card holders. That should keep the recipient guessing when they open it!
If you've got some old boxes lying around, and materials like fabric, buttons, old map books, you could do something a bit innovative. Have a read of this feature HERE for some great Gift Wrapping Ideas.
Better yet, if you've got a hot glue gun, make your own money gift card holder. Shown above and below are a couple of fabulous ideas I've found online. Click on the images to go to the website/instructions for the cards. There's loads more ideas out there too, just do a quick Google search.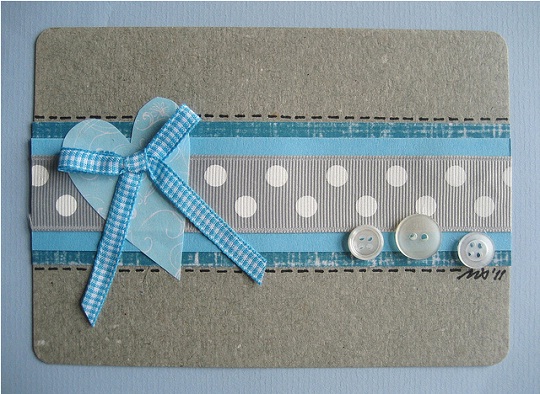 Putting on a card
If you've got older offspring, a family member or friend, who is about to go off on their travels or to university, how about giving them a card pre-loaded with cash? You can get both Visa and Mastercard preloaded cards that work just like credit cards. There's usually an administration fee for setting them up, and there are other charges involved with these cards for taking money out of machines and using abroad.
However, the pluses are that the recipient can use them like a credit card without getting into debt, and you can load the cards with more money whenever you want as well. A handy way of providing spending money while they're away.
A premium way to give
Actually I was surprised to read about Premium Bonds because frankly, I'd totally forgotten they existed. I had them filed in the back of my mind with Postal Orders.