It's a new school term and we're all a bit tired and flustered and wondering where we put shoes/hats/clothes/socks. I know that I felt terribly organised until about 8am when I realised that I had no cooking clue where my daughter's jersey was or her school shoes. So what was breakfast? It wasn't great. Her cereal had way too much sugar and mine may have been sugar-free but it was wolfed down while I was standing.
The thing is, we can either leap back into old (bad!) habits or we can try to use the new term as a fresh start. The Change4Life campaign is continuing apace and they are offering you some fantastic ideas on how to do just that. You can't do it by yourself, it's hard and takes up a lot of time, so their tips and tricks are pretty darn useful.
To start with they did some research. According to this research almost 41% of mums were looking forward to the schools going back as they saw it as an opportunity for a fresh start for the whole family. This inspired the Smart Restart campaign that encourages families to use the back to school fun time to adopt healthier eating behaviours.
Say goodbye to pancakes for breakfast or scones or On The Go treats and say hello to clean, fresh and healthy food that will keep your kids energy levels going until snack time. This will do so much more than boost their immune systems and help them grow, it can improve concentration and well-being too.
First off grab the Smart Restart app that is totally and wonderfully free. You can use this on the go and as a quick reminder at any time. It's pretty comprehensive and I like it. The app gives you access to some cool freebies and voucher codes that match up with a healthy lifestyle. (As an aside, we have a new voucher section with all the major retailers listed so you can get healthy food and outdoor equipment for lower prices).
To join in the Smart Restart programme you need to pick one healthy change. Just one. More than that usually leads to people taking on too much and then giving it up as a bad joke when it feels like you are overwhelmed and tired. I tend to be like that so I've learned that the best bet is to choose one thing (here you can choose from 10-minute moves, Super lunches, beat the treats and screen time switch) and stick to it until it becomes a habit and then add in another and another until you have them all sorted out.
My choice was Super Lunches. For some reason I always go completely blank when trying to build my daughter's lunchbox. The list that they have on the site is awesome. Just check out those ideas. Not ideal for me in some cases as my daughter loathes sandwiches, but most of the suggested meal plans are pretty brilliant. In my next feature I'm going to give you some lunchbox ideas that are healthy and cost effective so stay tuned.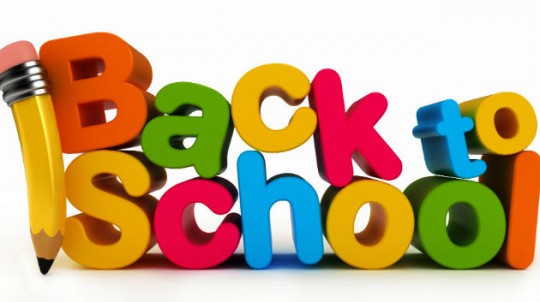 Another way you can help to transform your lives as you move towards a healthier future is to manage your sleeping patterns. I find it amazing how many kids are still awake at 9pm at night! Children need at least 11 hours sleep a night from around four years old (see the NHS site for a comprehensive breakdown) until about 7 when they can cope with 10.5 as a healthy minimum. Give this to them. Also make sure bedtimes are set so if they wake up at 8, ensure bed time is precisely 11 hours earlier. Don't deviate except on special occasions and you will see improvements in behaviour, energy, appetite and school work.
Then, of course, there is that dreaded exercise. Smart Restart have ideas for that if you choose that activity on the app, but I really do suggest that you try to walk more from the beginning. This is a huge fat burner and muscle builder and healthy lifestyle helper. I stopped walking everywhere for a month and the weight just piled on! And I felt more lethargic and my brain felt slower. The minute I drank more water and did more walking I felt so much better.
Now get out there and start that healthy lifestyle – mostly for free- and let me know how it goes.